Customer Support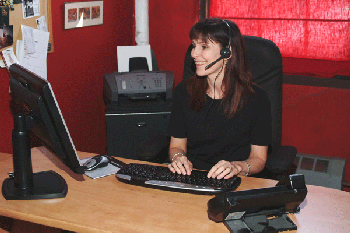 "Our service team is proud of our reputation for quality service and support"

A+ Computers is a Microsoft Certified Solutions Provider; we are an Authorized Reseller and hold Service Authorization for all the products we sell. We use knowledge obtained from many years of experience and training with these products to implement the best solution for our clients.

Our affiliations with partners in a variety of related fields provide us with a comprehensive presence and the ability to provide complete service and installation solutions.

Support Services:

Phone:
We have dedicated technical support staff in our office to handle support calls as they come in.

On-Site:
We have six Technical Support Specialists on staff.

Specialists:
Our specialists have almost 100 combined years of computer support experience including all forms of Hardware, Operating Systems, Software and network support. We can meet any of your immediate or future needs.